Guaranteed solutions of equipments and biometric systems for access control and Time & attendance.
XWINSCT *
Control system of Time and Attendance. Objectives of the company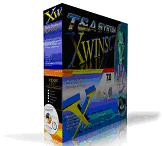 This system allows to calculate of automatic way the hours worked by the employees on the basis of its fixed, variable or Rotating assigned schedules (Pag: 01) for give to a payroll system this information.
(The data are taken from biometric equipment, proximity, magnetic and/or barcode)
Platforms: (Windows 32 & Windows 64 bits)
Xwinsct calculates night work, overtime, work in sunday, holiday and a very ample range definable by the operator. (Pag: 02)
It owns reports of presence, delays, absenteeism, Permissions (Pag: 01) etc and Graphic statistics (Pag: 02) on the matter. The system can voluntarily be programmed since it owns an integrated compiler (Pag: 02) where an permitted user can make his own calculations and additional reports (Pag: 02). Those can be placed as part of the procesess of the system, as well as add new menus.The system has too an mechanism for Users controls (Pag: 02). It Incorporate 9 languajes of easy selection (English, Spanish, Dutch, French, German, Italian, Polish, Portuguese, Swedish)
Xwinsct is a modular system that can be assembled in agreement with the requirements of the client, allowing to expand the related reach of the areas and processes. The system is extraordinarily capable of fulfill the needs of the client within the area which it is objective.